Celebrating 175 Years of Partnering with Wisconsin
Serving Wisconsin since 1848
This one's for you, Wisconsin! Because UW–Madison is the state's school — which makes us all Badgers. So, plan to catch this anniversary celebration when it rolls into a town near you. Overflowing with Badger spirit and surprises galore, you won't want to miss what's sure to be talked about for the next 175 years!
Highlights include family-fun activities, complimentary Babcock ice cream (including the unveiling of a special commemorative flavor), games, giveaways, a UW-themed trivia contest, music, and more.
It's also a celebration of the impact the UW has made, and continues to make, in hometowns throughout the state. From alumni who live near you to local businesses with Badger ties, the UW has been in your area all along working to improve lives and better the community.
Where we'll be heading
While we've wrapped up the 2023 State Tour, we look forward to seeing you next year when the tour picks up again in 2024. Stay tuned for more information, including dates and event registration.
2024 State Tour preview
Appleton
Beloit/Janesville
Eau Claire/Chippewa Falls
Kenosha/Racine
La Crosse
Milwaukee/Waukesha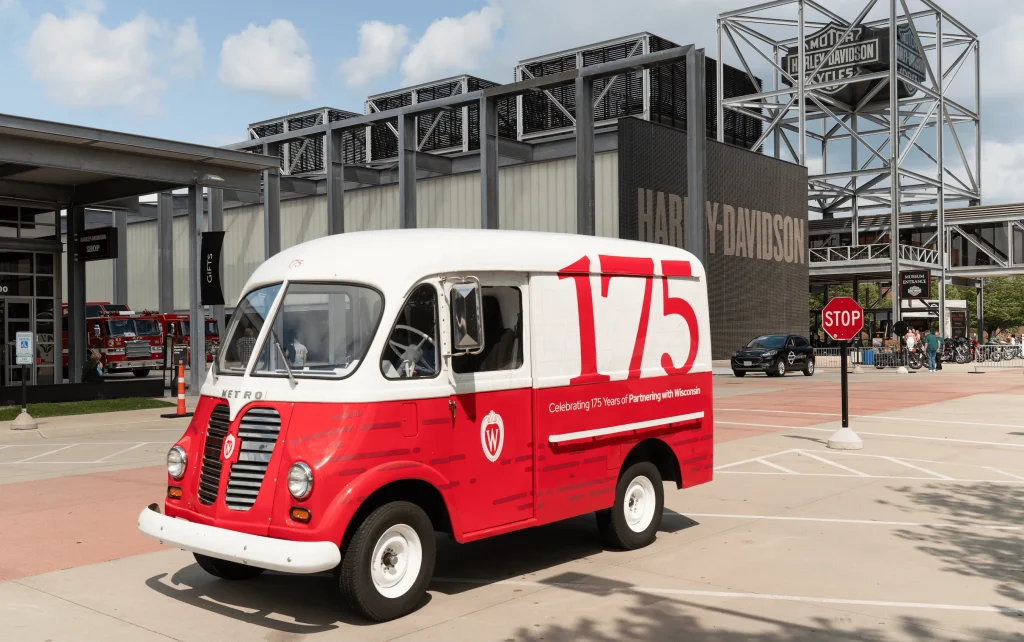 2023 State Tour stops
Let's look back at where the State Tour's already been to celebrate UW–Madison's 175th anniversary and the university's commitment to communities across the state.